In this article we explain how you can read faster, better and above all more effectively to get the best out of books and to really internalize what you have read.
Learning from books: Reading is not just reading
Reading books is often perceived as exhausting: you have to sit down and start, but you rarely find time to do so, get distracted by your cell phone or simply fall asleep. If we do make it, the attention span is often so short that a book is usually put away after a few minutes or we have not really read the sentences that were read. We stared at the text, but neither understood it nor internalized it .
Stop it! With the following 10 tips we want to give you some help on how you can finally read more books and above all as effectively as possible – so that you can learn from them and get the most out of them. Reading is not just reading and should therefore be "relearned" for a satisfactory result – everything else is a waste of time!
10 tips for more effectiveness when reading
Reading and understanding books correctly is one thing above all: practice! So keep applying the following 10 tips for effective learning over and over again and make them a daily routine . Rethink the topic and leave past experiences with books behind – this is the only way you can work best with it.
Tip 1: Read only what interests you
Reading is always difficult when you feel committed to it, but don't really feel like it. This is mostly due to the fact that the topic of the book is often not at all interesting or thinks that you only have to read it because everyone is doing it or it is trendy. No wonder it usually remains untouched, while the frustration with your own laziness increases.
Therefore: only read books that really interest you! Everything else simply does nothing and only keeps you from dealing with topics that you really want and that bring you something. If a topic is personally relevant to you, you automatically get a desire for a book and the topics contained in it, which correspond to your interests.
So if you notice when reading that the book is not fun for you or that the topic is very difficult, then put it away and do not concern yourself with it any further. Nobody is forcing you to do it and after all we are not at school here. 😀
Tip 2: learn to focus!
One of the biggest problems with effective reading is distraction and the lost focus on the really important content . Sit down with your book or e-reader in a quiet, pleasantly tempered room. To get focus and not be distracted, I recommend the following tips:
Turn off your smartphone: tell your friends that you'll be back in touch in half an hour or later. Staring at your display every 5 minutes is the biggest time eater and motivational killer ever. Even if you just look at your watch, you will be distracted by any other notifications. The best thing to do is put your cell phone out and put it away!
Do important things in advance: Do you have an important call in front of you or do you still need to go shopping? Do these things first so you don't have them in your head as you read. This only draws your attention to other things and not to the book.
Be relaxed and don't put any pressure on yourself: reading shouldn't be perceived as a constraint. So don't expect too much from yourself, just start with it. If you find a topic that interests you very much, you will have fun reading by yourself – the focus will come automatically.
Take your time: Plan your daily reading time and do nothing else for as long. Everything else can wait. When you pick up your book, reading is a top priority. If you have completed all the essential tasks before, you will no longer feel pressure or worry about something else.
Tip 3: inform yourself superficially about the book
Before you start with the first page, make yourself aware of the book and develop further interest in it. You can think of it like a movie trailer that makes you want more. Most of the time you want to see the film right away. It's pretty much the same with books.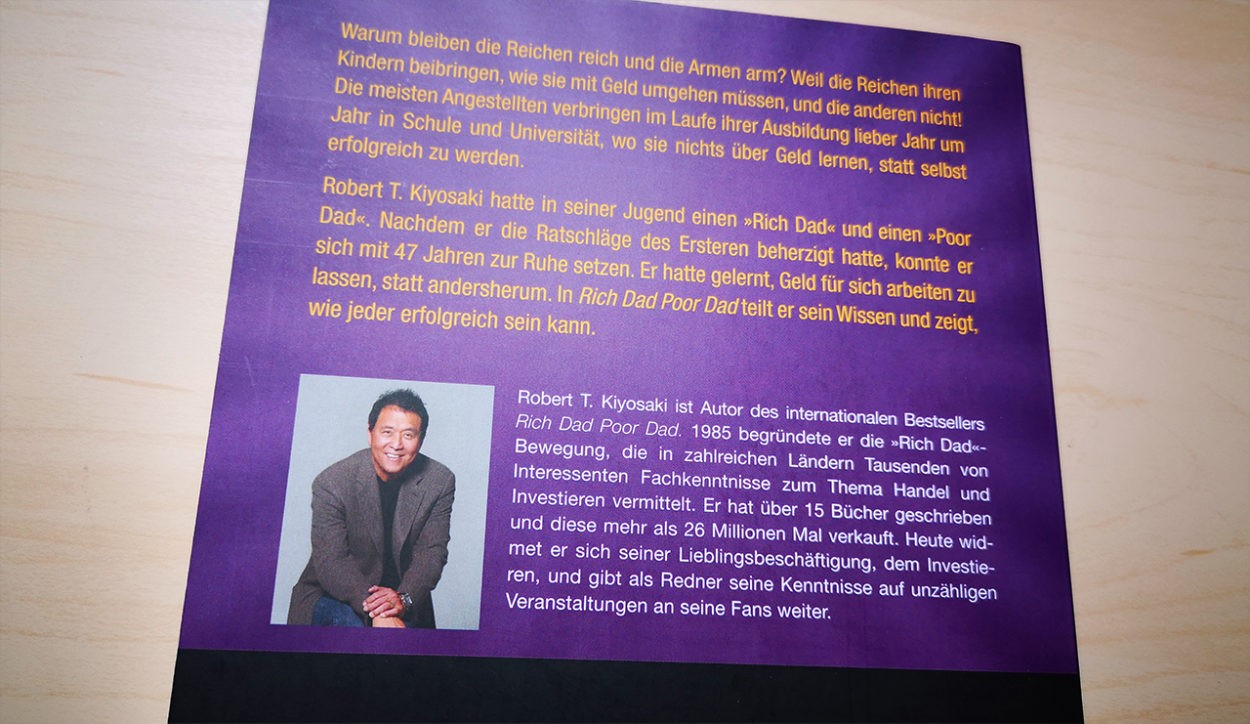 Read the blurb and the back of a book, read the introductory words and the table of contents, inform yourself about the author and his experience with the respective topic and make yourself aware in advance of what this book can bring you and how it can have a positive effect on individual people Can affect areas of life.
Just try it out: That makes you want more !
Tip 4: You don't have to read every chapter
As already mentioned in tip 3, you should also look at the table of contents of the book . This way you can prepare yourself for the upcoming topics in advance and know in advance what to expect.
You find some chapters superfluous, don't feel like it or do you already have enough experience with them? Then just skip it ! Correctly heard, just leave out chapters that are of little or no interest to you. In order to work effectively with books, you have to break with previous habits and rules . Nobody has to tell you exactly what to read. Only deal with the content that is relevant to you.
Tip 5: work with the book!
After reading a book , we are often very motivated to do some of the things said, but most of the time it fails because we forgot everything a few days later or did not pay attention to important details. In order for you to remember the contents of a book, it is extremely important to work with the book.
Make notes on one page, underline important sentences , stick post-its in the book, write a piece of paper on which you summarize each chapter – no matter how: Write out the things that are important to you and preferably write right away how to implement them.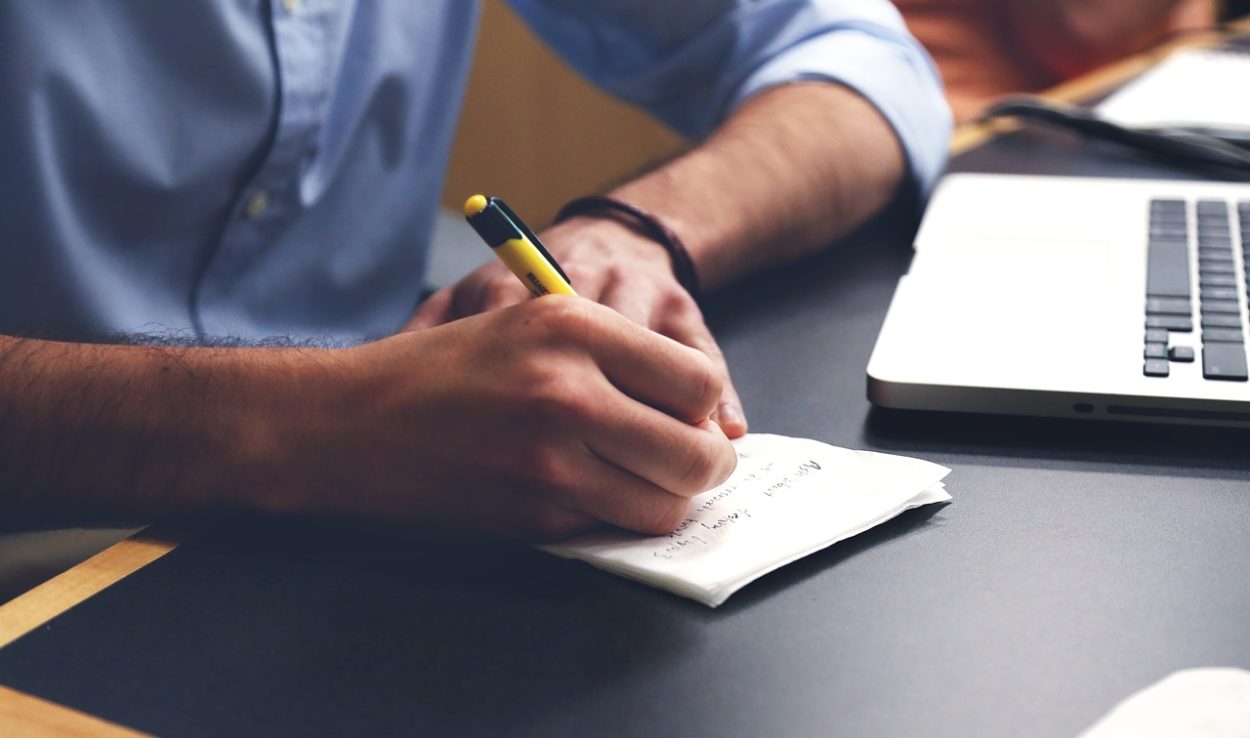 Try it out: everyone has a different method of working with the book, it is just important that you interact with the book . After reading the book, write a comprehensive to-do list or plan out of all your notes on how you can integrate the things said into your everyday life and how they can be implemented most easily. This is the only way to really apply the book effectively to your life . Reading alone does not help!
Tip 6: develop routines!
Regular reading sessions are important so that you can stay on the ball and devour several books a month (yes, you heard that right!). Develop routines and make reading a habit, just like brushing your daily teeth.
It is best to set a fixed reading time on the day when you really only deal with your book. The best way to do this is in the morning in bed or in the evening before going to bed. In between could also work, but has to be adjusted very individually .
Try it every 3 days, then every 2 days and finally every day – according to your pace. Then you can always reward yourself with something so that you can look forward to the activity in advance. This can be a candy, or it can be a result of your favorite Netflix series.
Tip 7: try speed reading
To read books faster , you can also try speed reading . Fast reading not only promotes the brain's ability to think, but also lets you absorb more content in less time. There are various methods for speed reading , which one suits you the most, you have to try it yourself.
The good thing about it: everyone can easily teach themselves speed reading . How this works and what you have to consider is explained in the following video.
Tip 8: use dead time
"Dead time" sounds a bit strange, but we all have more than enough almost every day. Dead time is the time we usually spend waiting and not using productively . This can be the trip on the train, waiting times at the doctor or hanging out on the couch in front of the cell phone.
There are various situations in which you can use your time wisely:
Take books with you on the bus, train or in the waiting room
Use audiobooks to listen to content while driving
Audiobooks are also ideal for sports or, for example, going for a walk
Don't put any pressure on yourself here, if you just don't want to do anything for half an hour, you will of course need a break. But always include small islands of time in your daily schedule where reading could make sense. Think about which moments in everyday life you could effectively spend time reading or listening to audio books.
Here, too, you can start slowly and work your way up until you have found your own rhythm and balance between "chilling" and the useful use of dead time.
Tip 9: Discuss and look up
A sensible method to deal with the contents of your book is to simply look up or google what you have told, as well as individual terms or methods . Depending on the matter, you can usually get more impressions and experience reports from people who have had different experiences with a certain topic and thus get to know more about a topic.
Also it helps to the book on the topic discussed . This can be in the circle of friends, with the family, or in various forums or comment columns. An exchange of ideas and experiences is often gold-worthy, arouses further interest in the topic and ensures that you remain motivated to work with your book.
Tip 10: Implement tips in everyday life
As already mentioned, you should write down all important content, tips and sentences for yourself while and after reading a book and make a plan how you can implement them in everyday life. You will only really work with a book if what you have said can also be used in your everyday life .
Here are a few useful food for thought:
Question what you have read and always think about it yourself
Write down how you feel about certain topics and how you encounter them in your everyday life
How and when can important content be implemented in your everyday life? Make a detailed plan immediately after reading and incorporate new knowledge from the book into it
Try to read every day and the mentioned tips, and book content in your life into a habit will be
If reading regularly has become an integral part of your life, you will see books from a completely different perspective than before
Reading educates, books make you smarter and broaden your horizons – so it's always worth it!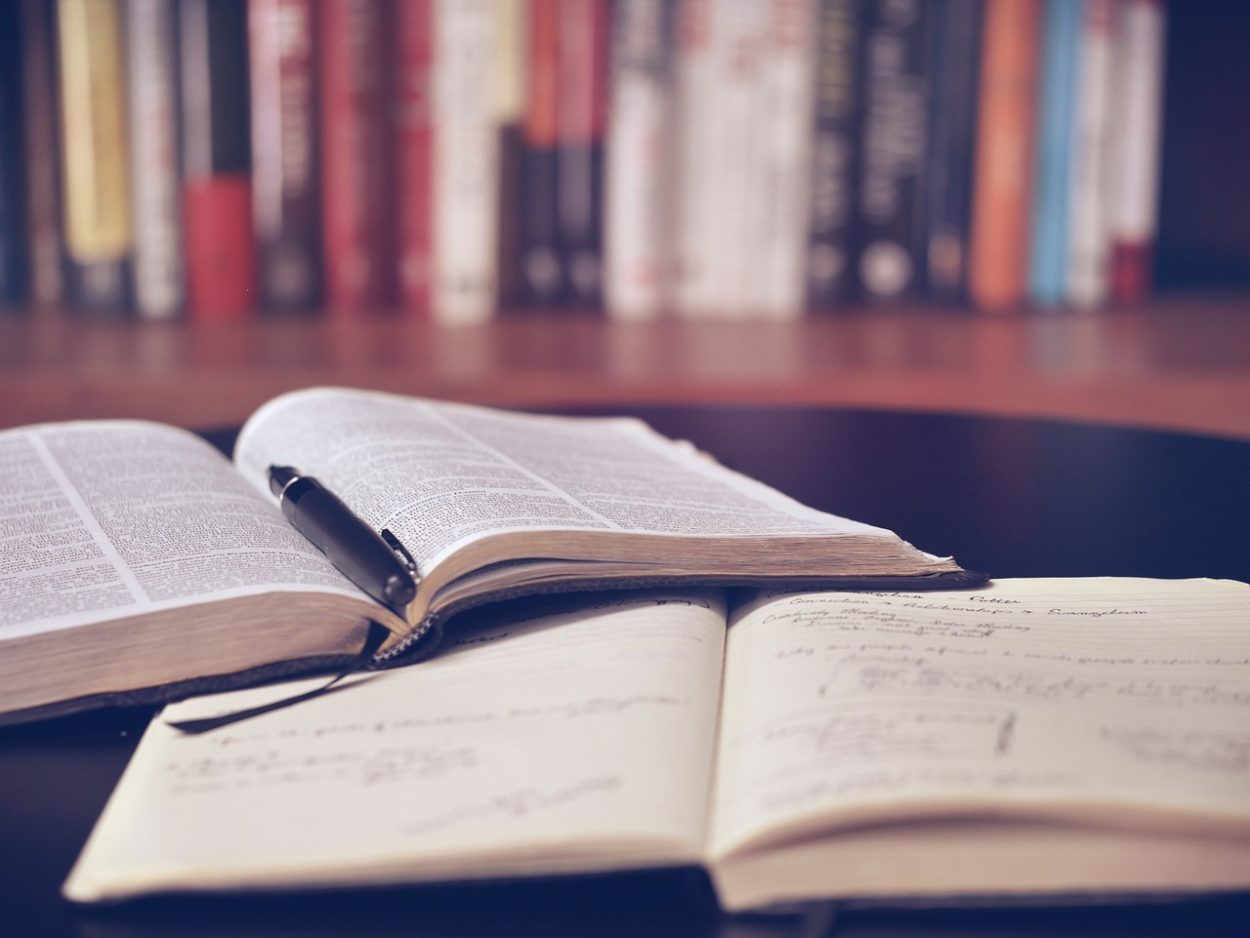 Why should you read at all?
"Reading is important" was taught to us at school. At that time we didn't always feel like it, but the countless advantages of reading are obvious. Reading takes you a lot further, both privately, in your professional life and in our relationship life. We stay active and our brain is challenged .
A few brief advantages of reading:
Our creativity is stimulated and extends to other areas of life
By reading, we can switch off and dive into other worlds
Our vocabulary is expanded, our expression improved and we promote our language skills
According to surveys, those who read more automatically appear more attractive and sought after to those around them
Reading has been proven to promote our social skills and dealing with others . Reading is especially important for children in order to learn behavior and moral thinking at an early stage
Reading educates: whether newspaper, magazine, guidebook or article on the Internet. Those who read a lot are smarter and can have a say.
Growing on books: Books let us grow on ourselves. We think more reflectively, get different perspectives and develop more empathy for other people.
Read effectively: A conclusion
If you want to read books effectively and learn with them, you should always be aware of how much positive impact reading has on you, your personality, and your education. Pick topics that really interest you, plan for fixed reading times , do not let yourself be distracted and write down everything important that you have learned from a book. So you take the best out of every book and can read several books in one month.
Once you have become accustomed to routines and have created a new approach to reading through our tips, it is becoming easier and easier for you to continue your personal training with books – we wish you every success!
Discuss with: What is your experience with books and do you have any other valuable tips ? How many books do you list on average in a year and which topics do you deal with? Feel free to leave us a comment below this article. We are looking forward to your experiences ! 🙂